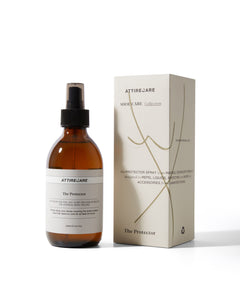 The invisible and odorless proofing spray creates a protective coating that keeps your Charix water repellent and guards them from unwanted spills and stains. 
Simply spray the protector gently and evenly on the natural leather of you Charix. Make sure the surface you have treated is completely dry before exposing to any liquid and remember the longer the cure time, the more effective the repellency will be. 
This leather protector is made out of organic ingredients with no harsh chemicals. All formulas are environmentally friendly, ethically made, biodegradable.